Event Information
Evening Schedule
Parking: Each ticket will come with a complimentary parking pass for the museum's parking garage located at 1024 Magazine Street.
Cocktail Attire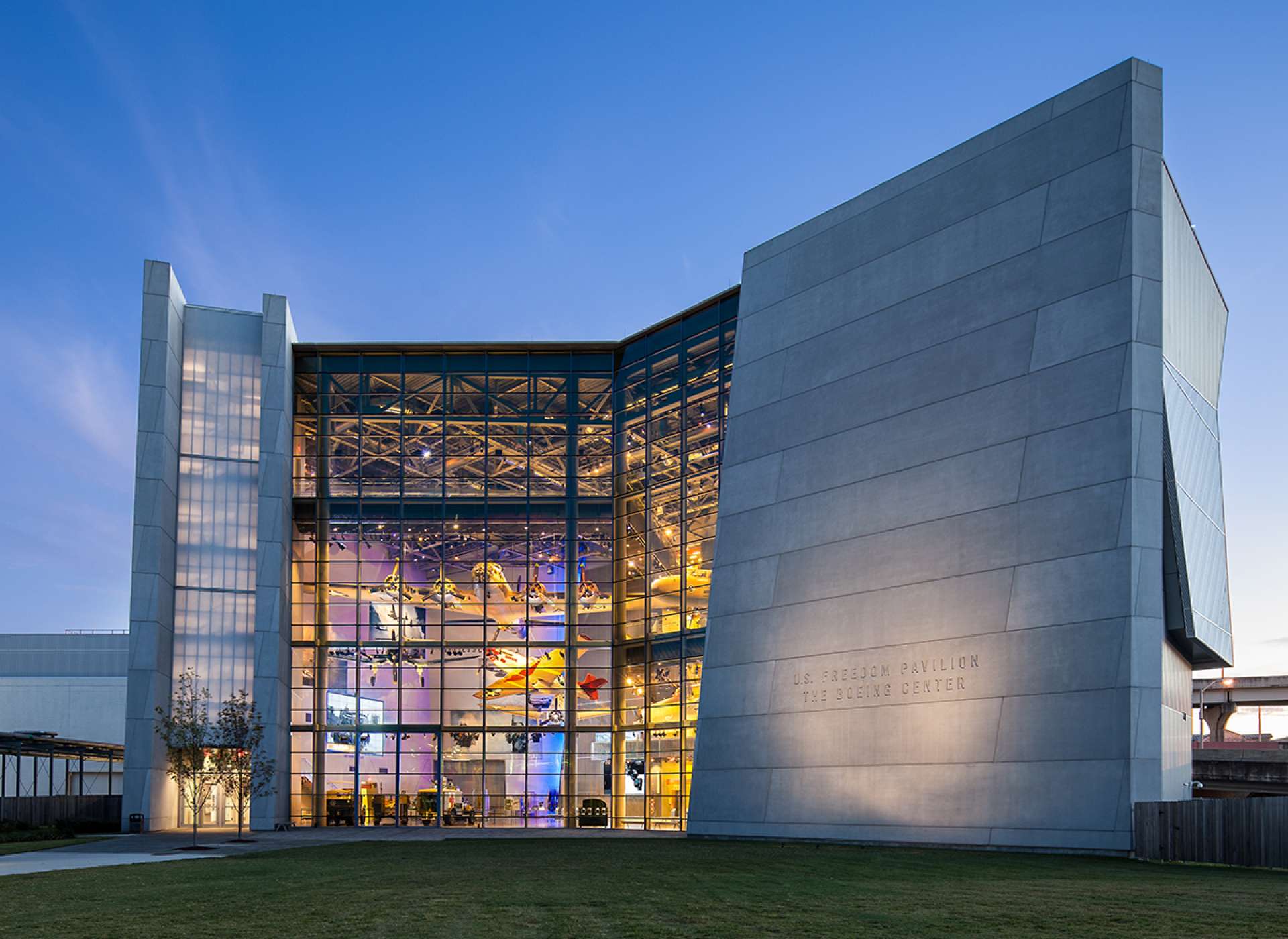 Cocktails in U.S. Freedom Pavillion.
Trench Art in World War II Exhibit

6 PM - 7 PM

Dinner

7 PM - 8 PM

Band & Cocktails

8 PM ‐11 PM

Live music
Parking
The Museum's parking garage is located at 1024 Magazine Street. This portion of Magazine Street is a one-way, and the garage is located on the left side.
Hotel Accommodations
There is a block of rooms being held at the Higgins Hotel next door to the WWII Museum.
You may contact the hotel at
(504)-528-1941
Map to the museum